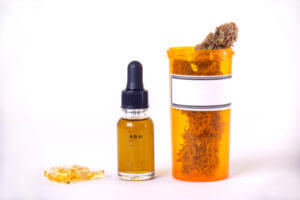 Just like humans, dogs also suffer from a lot of health problems that might need immediate treatment. It is important for you as a dog owner to ensure safe treatment options for your dogs. That is one of the main reasons why many pet owners are looking for safe natural remedies for the health problems that their dogs may suffer.
CBD has so many therapeutic properties that can be beneficial in alleviating many mental and physical health problems. Let us see whether CBD is a better treatment option for dogs.
What Do The Veterinarians Say About CBD For Dogs?
According to a recent survey, around 63% of veterinarians have reported that they were asked about CBD oil for pets at least once a month by the pet owners. Due to the varying levels of legalities on CBD and cannabis, most veterinarians are unwilling to discuss it with their clients. In the states where CBD is legal, veterinarians are willing to discuss the benefits of CBD oil for pets with their clients. However, in most states, vets are not authorized to prescribe CBD for pets.
Benefits Of CBD For Dogs
Most of the health problems that trouble humans also trouble dogs. Anxiety, arthritis, digestive issues, cancer, skin allergies, etc. are very common in dogs and it was found through many studies that CBD is a very effective way to alleviate these diseases in dogs.
In 2018, a study looked at the effects of CBD in dogs suffering from osteoarthritis. After the study period, 80 % of the dogs showed significant improvement in pain and mobility. Researchers believed that this is mainly because of the CBD's anti-inflammatory properties.
Another study conducted in 2019 showed that CBD is very beneficial in reducing the frequency and severity of seizures in dogs with epilepsy. The study found that CBD worked better than regular seizure medications in reducing the frequency and severity of seizures in epileptic dogs. Therefore, we can safely assume that CBD can be a good treatment option for many problems in dogs.
How To Give CBD For Your Dogs?
Most people prefer CBD treats for giving CBD to their dogs. Some people also mix CBD oil with the food and give it to their dogs. This is an effective method because the flavors of the food mask the taste of the CBD.