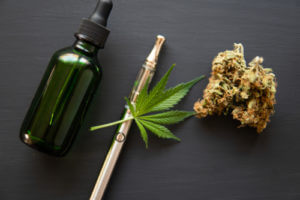 Not all brands will suit you. The brand that has authentic certification, uses the best extraction method and testing, and the one that works best for you, is what you should buy. We are all different with different body chemistries, so one size does not fix or fit all. A CBD oil supplement company said that there are limitations to how much CBD can be extracted from hemp and other cannabis plants. So, with full-spectrum cannabis, you will have around 9.1 mg. Anything that claims to have higher CBD would have to be produced by using isolates, or even synthetic CBD compounds. Realize what it is you need, what will work for you, and watch out for fake products.
You will also find few CBD brands online on platforms like Amazon. On further inquiry, it was found that these platforms contain companies that fake other famous brands and some of them are brands that sell products of lesser quality. And you will also find the best CBD brands on Amazon.
With a lot of confusion about where to buy CBD from, it is good to have a guide to show you how to do it. Here are a few things that are noticed in good CBD brands. They will contain:
Only 2–3 ingredients (hemp oil, CBD, natural flavoring)
Money-back guarantee, even after the bottle is opened
CBD that comes from hemp grown in the farms of the US that use organic methods
Has the US Hemp Authority Certified Seal
Has contact information of the supplier
Has 3rd party lab results, accessible to you before you purchase, that shows the results of both of these tests- gas chromatography shows the list of wanted ingredients and their levels (THC, CBD, CBN, CBC, CBA, etc.).
Certificate of Analysis shows the list of unwanted ingredients and their levels. Keep in mind that companies can test only for what they know they'll pass. So, make sure the test shows results for everything, including contaminants frequently found in CBD Oil like mold, mildew, yeast, arsenic, lead, cadmium, chromium, mercury, pesticides, hexanes, acetone, ethanol, and isopropyl alcohol.
The list of highest quality brands sold in the US:
Joy Organics
NuLeaf Naturals
cbdMD
Charlotte's Web
Lazarus Naturals
Hemp Bombs
4 Corners
Sisters of the Valley
Mana Artisan Botanics
Flora Sophia Botanicals
To determine which brand is of the highest quality, you need to consider these points:
Organically Grown Hemp
Grown and Manufactured in the USA
Zero THC and Broad Spectrum Profile
Third-Party Lab Results
Heavy Metal free Products
Money-back Guarantee
Last but not the least, always look for reviews and buy brands that have great reviews.