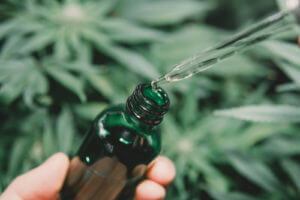 Cannabis is regarded as the plant of interest nowadays and the growing trend of using medical cannabis is strengthening its stand in the economies. It is a known fact that the cannabis entrepreneurs are not linked just with 'weed junkies', which makes the cannabis industry approachable and respectable. As the stigma related to using CBD is changing, more people are getting into the cannabis industry in various roles.
For people who are on the lookout for a push to seek designations in the cannabidiol (CBD) industry, it is important to start somewhere. Here are certain things people should try before investing in CBD-related businesses.
Bud Trimmer 
The easiest job in the cannabidiol industry is as a bud trimmer. Before taking the stalks for the extraction process, the buds are needed to be trimmed. This process needs manpower and is quite an important job in the industry. The ways in which the plants are trimmed would affect the usability of the stalks.
Product Critique 
The most comfortable job in the industry. Hardcore CBD users would be able to pinpoint the good and bad points of CBD products. CBD products can be sourced by contacting distributors as they would help you to start with the job. After becoming a CBD influencer, CBD hemp oil brands would be approaching you to do a review of their CBD products.
CBD Advisor
A lot of CBD brands are coming up each day. People who are good at knowing things like the extraction process and trimming of CBD that gets the best kind of CBD, best and better brands, etc. can be good advisors. The job of advisors is to guide people to peak the sales of a CBD business. People who are proficient in the CBD industry can also opt to be an agent. This is a great role that lets you guide dispensary owners to pursue wholesale sellers, which can be the best deal.
CBD Security Officer
Although the source of cannabidiol is hemp, a stigma still surrounds it along with the interchangeable reference with the usage of cannabis. Most of the big heads in the industry might need more people to safeguard different processes like delivery; they also make sure that their business is in line with the law, keep the assets of their business safe, etc. This is something that can be tried for people who have a very authoritative persona.