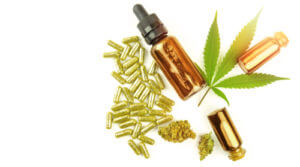 Some cannabis sativa derivatives contain all phytocannabinoids in the plant, alongside terpenes and flavonoids. Known as full-spectrum hemp CBD products, the items should only have up to 0.3% Delta-9 tetrahydrocannabinol. THC is also available in Delta-8 form. What is Delta-8 tetrahydrocannabinol? How does it differ from Delta-9 tetrahydrocannabinol and cannabidiol? Here, we will answer those questions and discuss more information about the said compounds.
This form of THC and cannabidiol are different phytocannabinoids. It is much more like its Delta-9 variant as compared to cannabidiol. While it can bind to all endocannabinoids in the human body, cannabidiol cannot do that. That is how THC induces a high effect on its users. That said, the high that Delta-8 tetrahydrocannabinol can induce is milder as compared to its Delta-9 counterpart. Therefore, people describe it as a less intoxicating and potent brother of cannabis. It could not make you anxious provided that you do not consume an excessive amount of it.
Delta-8 THC's effects vary by dosage and some other factors. Experts recommend starting with a small THC dose and waiting for 60 minutes before redosing. Customers should know that it can appear in their drug test results if they consume too much of this THC. Therefore, cannabis industry experts usually recommend discontinuing its use weeks before your substance screening for marijuana. Regular water consumption can make your metabolic process quicker and aid in getting the compound out of your body.
The best method of consuming Delta-8 tetrahydrocannabinol depends on what you want to achieve with that. It is possible to take it into the body through edibles, tinctures and vaping elements. Edibles are thought to have the worst THC bioavailability, whereas vaping offers the best possible bioavailability. For the uninitiated, the term bioavailability here means the quantity of THC available for use in certain body areas, as opposed to how much you consume.
THC edibles go through the digestive system, so it takes longer for the body to break the compound down. Therefore, much like hemp full spectrum CBD edibles, the bioavailability of oral THC would be lesser than with other consumption methods. Conversely, vaping will bypass that biological system, so it would offer a higher bioavailability.
We would recommend asking brands many questions when purchasing Delta-8 tetrahydrocannabinol goods. At least, be sure to look at the laboratory report that accompanies the item to confirm its THC content and some other features. Remember, too much THC consumption can adversely affect your health.