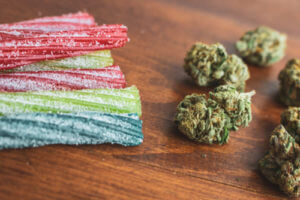 CBD oil capsules are a popular product that is now widely available in the market. If you are looking for an easy and convenient way to take CBD, then capsules can be an ideal choice for you. This product can deliver you all the CBD oil benefits effectively. Therefore, we are listing some of the important things you want to know about CBD oil capsules for determining whether they can be useful for you.
CBD Oil Capsules
CBD oil capsules contain CBD oil encapsulated inside a gel cap. This gel covering will be easily soluble, and it can easily release CBD after reaching your stomach. As a capsule contains no other ingredients to digest and metabolize, it will provide you fast results when compared to CBD pills and edibles.
Mainly two types of CBD capsules are available in the market that varies in terms of the CBD oil they contain. You can get full-spectrum CBD oil capsules and broad-spectrum CBD oil capsules.
Full-spectrum CBD oil will contain all the cannabinoids present in the hemp plant along with other plant materials such as terpenes, flavonoids, etc. It will also contain THC. If the oil is extracted from hemp, then it will contain only 0.3% of THC which is not enough to create intoxicating effects. However, if the CBD oil is extracted from cannabis, then it can have higher concentrations of this psychoactive compound thereby increasing the risk of euphoric effects and addiction. Hence, when you buy full-spectrum CBD capsules, check the concentration of THC in it for knowing whether it is safe.
Broad-spectrum CBD, on the other hand, contains all the cannabinoids and other plant materials except THC. Therefore, you can take these capsules without worrying about the intoxicating effects created by THC.
If you want CBD capsules that contain CBD and no other cannabinoids or plant materials, then you can get CBD isolate capsules. This will contain 99% CBD and no other compounds.
Advantages Of CBD Capsules Over CBD Oil
You can get many advantages by preferring CBD capsules over CBD oil. Some of them are mentioned below:
Convenient and easy to use
Comes in pre-measured doses so that you don't have to measures the dosage yourself
Discreet consumption
You don't have to endure the bitter taste of CBD oil
Easy to carry
CBD oil capsules can provide you all the health benefits provided by CBD efficiently. You can use it for dealing with different health conditions including pain, inflammation, sleeping disorders, anxiety, stress, etc. This product will help you to have the different benefits provided by CBD oil in a convenient way.