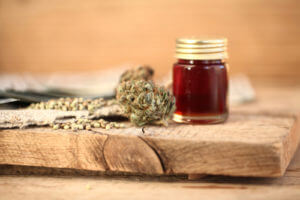 People use a variety of ways to consume CBD. The wide range of CBD products available in the market made it easy for users to choose a method that is convenient for them. You can consume CBD orally or sublingually. It is also possible for you to vape or smoke CBD for getting fast results. CBD topical products are also available for you that you can apply externally. Therefore, you can choose a product and method that is the most suitable for you.
Oral and sublingual consumption are two popular methods used for consuming CBD. These two methods are useful for you to get all the benefits provided by CBD efficiently, however, the time needed for them to provide results can vary significantly. Hence, you have to be aware of them for choosing the right option for you. So through this article, we provide you some important details you want to know about these two methods that are commonly used for taking CBD.
Consuming CBD Orally
This is one of the easiest methods to consume CBD. You can ingest CBD oil, tinctures, or isolates directly through your mouth. In addition to this, you can also get CBD edibles, pills, capsules, etc. which are products that are designed for taking orally. They can make consumption easier. You can also mix CBD oil, isolates, etc. in your favorite foods or drinks so that it will be easy for you to ingest these products.
However, when you consume CBD orally, it will only provide results slowly. When taken orally, the CBD products will have to undergo digestion and metabolism, hence, the CBD will be released slowly to your bloodstream. Therefore, the results will be slow. In addition to this, a huge portion of CBD will be lost during the digestion and metabolism processes, and so the bioavailability will be low. So this method is ideal for people who want to release CBD slowly for getting long-term effects.
Consuming CBD Sublingually
You can hold a few drops of CBD sublingual drops under your tongue for facilitating the faster absorption of CBD by the capillaries present in your mouth to your bloodstream. As there is no digestion or metabolism involved in this method, it will give fast and intense results, and bioavailability will be more. Hence, this is ideal for people who want to get immediate results from CBD. You can use CBD oil, tinctures, or isolates for consumption sublingually.
Oral and sublingual methods are two common ways of consuming CBD. Both of these methods have their own advantages and disadvantages. Hence, you have to choose a method that can fit your requirements.