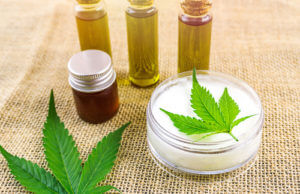 You can find a wide range of CBD products in the market and choosing a product that is suitable for you can be a difficult task. There are a lot of factors you have to consider to get the best CBD products. So we provide some useful tips to choose CBD that can be helpful to you.
Form Of CBD
There are mainly three basic forms of CBD available, namely full-spectrum, broad-spectrum, and CBD isolates. If you want to derive the maximum benefits from your CBD product, then a full-spectrum is your ideal choice, as it will contain all the compounds present in the hemp plant, including THC.
Broad-spectrum comes with all the compounds present in the full-spectrum except THC, whereas CBD isolates have CBD only. All the other compounds will be removed from CBD isolates for making them pure.
Therefore, you have to choose the form of CBD you want in your product. Out of these three forms, full-spectrum CBD is the most effective option.
Type Of CBD Products
You can find a variety of CBD products that you can choose based on your convenience and lifestyle. When choosing a product, make sure that you will be able to easily incorporate it into your routines. Some of the common CBD products in the market include CBD oil, tinctures, vape products, topicals, edibles, beverages, haircare products, etc. So you can choose a product that can fit your specific requirements.
The Concentration Of CBD
If you are a beginner, then it is better for you to choose products with low concentrations of CBD. CBD capsules, pills, edibles, beverages, etc. can be useful for such people. However, if you want intense and fast results from CBD, then choose CBD oil, tinctures, vape products, etc.
Lab Certificates
This is an important factor that can help you to ensure the quality of your products. Make sure that your product has a third-party lab certificate so that it will be possible for you to know whether there are any harmful compounds in the product.
Source Of The Hemp
Check the source of the hemp plants sued to make the product. Ensure that they are from certified and organic farms. This will help you to make sure that your hemp plant is not grown using chemical pesticides and fertilizers.
Methods Of Extraction
Solvent extraction and CO2 extraction are two common methods used for deriving CBD from hemp. Solvent extraction uses different toxic solvents, hence, the products derived using this method might have the presence of residual solvents. CO2 extraction is considered the safest method, as it does not involve the use of such compounds.
Considering the factors mentioned above will help you to find the best CBD products available in the market.